Home page
PostDoc

Interdisciplinary Center for Scientific Computing (IWR)
Heidelberg Collaboratory for Image Processing (HCI)
Image Analysis and Learning Group
INF 205, 69120 Heidelberg
Germany

Tel.: +49 6221 5414619
e-mail: anna.kreshuk AT iwr.uni-heidelberg.de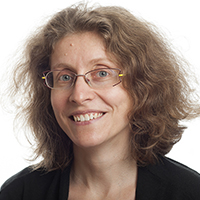 Scientific Interests
I am interested in automating large-scale analysis of 3D Electron Microscopy volumes of neural tissue. Methodologically, this amounts to machine learning-based image processing. In particular, I am currently working on the introduction of higher-level priors into neuron segmentation algorithms. Previously, I did some research on synapse detection and segmentation and this topic is still of great interest to me. Do you find it exciting too? Come work with me,
I'm looking for a PhD student!
More details can be found in the
group's connectomics page
and in the references listed below.
Collaborations
I am a visiting scientist at the
HHMI Janelia Research Campus
, where I collaborate with the groups of
Davi Bock
and
Albert Cardona
and the
FlyEM Team Project
.
Software projects
ilastik - interactive learning and segmentation toolkit
. The github page is
here
.
CV
since 2012 - PostDoc at HCI, University of Heidelberg
2008-2011 - PhD Student at HCI, University of Heidelberg
2007-2008 - Software developer, GSI Helmholtzzentrum fuer Schwerionenforschung, Darmstadt
2004-2007 - Software developer for ROOT Project, CERN, Geneva, Switzerland
1998-2003 - Diplom in Mathematics, Department of Mechanics and Mathematics, Lomonosov Moscow State University, Russia
Publications
[1]
[2]
[3]
[4]
[5]
[6]
[7]
[8]
[9]
---
References